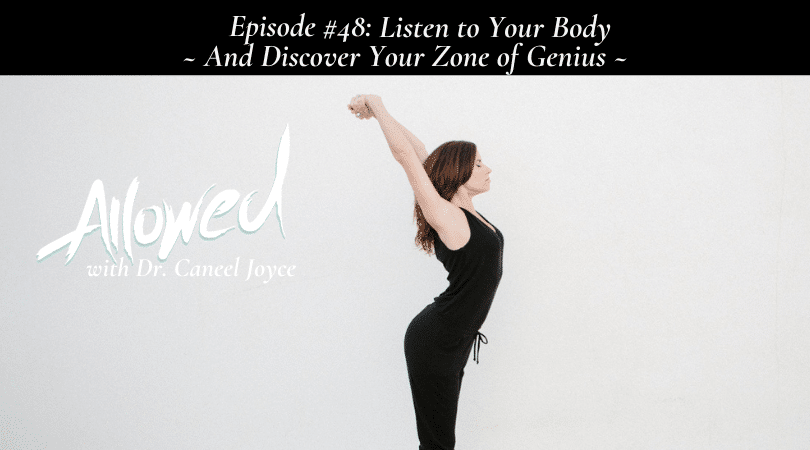 Wow, it was 17 years ago, when I was a 25-year-old, very fit, bright-eyed, and bushy-tailed, Ph.D. student in Berkeley.  And if you looked at me on the outside, you'd think that I was really a model of health, and yet, I couldn't even walk...
About Caneel
I'm here to help you answer the questions you didn't even know you were allowed to ask.
Free zone of genius training.
Discover who you are and succeed in any situation.
Allowed Podcast
You are allowed to be exactly who you are and to become the next version of who you want to be.