Drama Triangle Resources
Podcast Episodes:
One of the fundamental concepts of Conscious Leadership. Start here to get started learning about being Below the Line and on the Drama Triangle.
Episode 6
How to Spot Drama a Mile Away
Episode 12
How to get life to operate for you – Victim
Episode 13
Don't "Should" on yourself – Villain
Episode 14
You're working harder than you have to: Hero
Drama Triangle Resources:
These resources can help you as begin to become aware of when you are below the line and starting to question your stories.
● Drama triangle cards
● Willingness Questions: Are you willing to shift?
Empowerment Triange – above the line
Podcast Episodes:
Listen here to learn more about being Above the Line.
Episode 7
How to Shift Out of Drama and Into Power
Episode 18
Skills for Creating Anything you Want
Episode 19
Coaching Yourself and Others
Episode 37
How to End Drama – 10 Steps to Shifting
Episode 23
How to Challenge Others to Grow
Empowerment Resources:
Empowerment triangle cards with detailed information on being a Coach, Challenger and Creator
Conscious Leadership
Podcast Episodes:
Episodes on additional concepts of Conscious Leadership for you to deepen your practice of Conscious Leadership.
Episode 1
The Secret to Transforming Your Life
Episode 17
Conscious Leadership at Home with Diana Chapman
Episode 28
Transforming Your Business Through Conscious Leadership with Diana Chapman
Episode 29
How to Survive the Startup Roller Coaster as an Entrepreneur, Founder and CEO with Terry Lee
Episode 30
Leadership, Reactivity and Drifting from Consciousness
Episode 36
Getting Back into Integrity with Clear Agreements – Why I Almost Gave Up on My Business
Episode 38
The Change Formula – Why Self Help Books Aren't Working for You
Episode 39
Whole Body Yes – How to Create Clear Agreements That You Can Actually Keep
Episode 46
Fact vs. Story – The Most Fundamental Concept in Conscious Leadership
Episode 49
The Biggest Mistake Conscious Leaders Make
Episode 50
You Don't Have Split Personalities – How to Begin Persona Work
Recommended Books:
Here are two books I often recommend related to Conscious Leadership: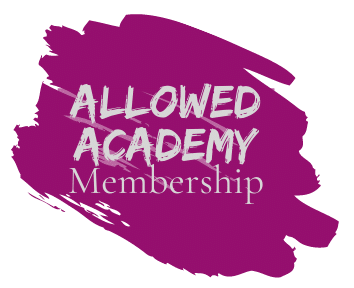 Looking to Go Deeper and Practice Live?
The best way to incorporate and learn Conscious Leadership is to practice it live and collaborate with others.
For a low monthly fee, you can join the Allowed Academy membership. Here you can Discover your Zone of Genius, connect with others, attend monthly live meetings, and more.
Connect with others like you
I want to stay connected! Invite me to zoom group calls, community events and share resources with me!