Music by: SAICS | Music produced by: Keith Milutinovic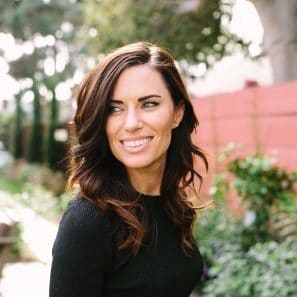 Dr. Caneel Joyce is a sought-after speaker, women's movement maker, and startup culture builder. 
When you were born, you were whole…. Perfect…. Then somewhere along the way you learned that parts of you were not allowed here. And you began to chip away at yourself, breaking yourself into pieces, stuffing down the parts that were no longer lovable, throwing away what didn't seem to fit.
What are the pieces of you that you have put into the basement? …The parts of you that we cannot see anymore, or even remember? What are the ways that you unknowingly erode your own aliveness, creativity, and wellbeing? How can you reclaim the wholeness that is your birthright?
Yes, you are a leader. We are all leaders in our own right. Whether you're leading your startup or your family. As a leader of your own life, you are allowed to succeed and you are allowed to enjoy it.
You do not have to suffer to succeed.
Final thoughts: This isn't just a podcast. This is an experience. With hands-on exercises, practical applications, expert guests, and your own desire to learn, Caneel will guide you through your unique transformation. Think of each episode as your very own, private coaching session.
Noa Ries
Noa is the co-founder of Kahilla, an online executive women's network. She is passionate about building inspiring brands based on community and focused on women's empowerment. With her co-founder, she has created a digital community offering resources that include curated coaching, content, and community for women on the rise. Their mission is simple: to build an honest, authentic business that unites and supports women in their desire to lead their best lives. In doing so, they've also created a safe space for women to have open conversations about the things that really matter to them.
Noa is an 'active creative' and natural relationship builder who is deeply connected to health and fitness. All of her businesses have centered on empowerment and community.
Kim Havens 
Kim co-founded Kahilla in 2018, seeking to help get gender and racial parity at the top of corporate America. Prior to that, she enjoyed an 18-year career in commercial real estate development building large-scale, urban communities that positively impacted people's lives through thoughtful design.