Discover Your
Zone of Genius
Use this Be, Do, Have exercise to really reflect on what your Zone of Genius is. This exercise accompanies Episodes 4 and 8 of Allowed. Listen to them to be guided through this exercise or watch my Zone of Genius Workshop posted below.
Energy Audit
Worksheet:
This worksheet accompanies Episode 8: How to Live in Your Genius. Use this to track activities that drain you of energy and those that give you energy. Noticing these energy shifts can help you to move forward on your path to living in your Genius.
Restorative Zone of
Genius
Discover ways to rest, restore and reset after periods of intense effort. Regularly recovering makes leadership sustainable and life-giving. Find your Restorative Zone of Genius.
Zone of Genius Podcast Episodes:
Episode 1
The Secret to Transforming Your Life
Episode 4
How to Succeed Without Suffering
Episode 8
How to Live in Your Zone of Genius
Episode 9
Restore Yourself like a Rockstar
Episode 48
Listen to Your Body and Discover Your Zone of Genius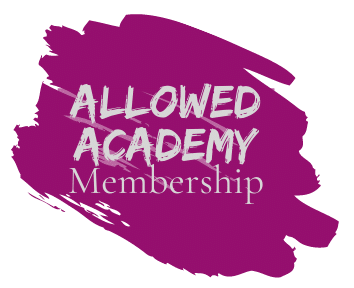 Looking to Go Deeper and Practice Live?
The Allowed Academy membership includes a special 3-month program to Discover your Zone of Genius. This program includes an interactive process along with reflections and exercises to help you begin to live in your Genius.
For a low monthly fee, you can Discover your Zone of Genius.
Connect with others like you
I want to stay connected! Invite me to zoom group calls, community events and share resources with me!