Dr. Caneel Joyce, the founder of the executive development firm Kickass Enterprises, Inc., coaches unique and visionary leaders and creators generating far-reaching impacts on climate change and the most pressing challenges facing humanity. She is a sought-after CEO and Executive Coach, Podcast host of Allowed: Conscious Leadership and Personal Growth, and engaging speaker. As a former executive, business school professor, and social scientist with a B.A. from UCLA and an M.S. and Ph.D. from the Hass School of Business at UC Berkeley, Caneel blends a deep evidence-based approach with uncanny intuition and a fiery passion for the fully-alive human experience. She coaches, influences, gathers, and unites mission-driven leaders to lead from their zone of genius, step out of their own way and allow their unique gifts to be free to create transformational change and impact on the world.
Dr. Caneel Joyce, the founder of the executive development firm Kickass Enterprises, Inc., coaches unique and visionary leaders and creators generating far-reaching impacts on climate change and the most pressing challenges facing humanity. She is a sought-after CEO and Executive Coach, host of the Allowed: Conscious Leadership and Personal Growth podcast, and an engaging keynote speaker.
As a former executive, business school professor, and social scientist she helps executives, teams, and individuals break out of invisible traps and make whole-life changes easily and naturally. She has a B.A. from UCLA, a M.S., and a Ph.D. in Organizational Design from the Haas School of Business at UC Berkeley. She has been on the faculty at the London School of Economics and the Hasso Plattner Institute of Design at Stanford University teaching Organizational Change, Leadership, Negotiations, Design Thinking, and Designing Creative Organizations. Her research has been published in numerous peer-reviewed journals and she is a sought-after podcast guest and speaker.
With over 20 years of experience leading and advising innovative companies in roles spanning growth, product, operations, and strategy, Caneel draws on expertise in social psychology and human behavior to consult with some of the world's most transformative entrepreneurs, including leaders at Relativity Space, Snap, Slack, Amazon, Scopely, and numerous early stage startups spanning space exploration, green energy, AR/VR, healthcare, fintech, and new media.
Caneel's coaching style is powerful, no-nonsense, deeply supportive, and challenging. As a former operator and founder herself, Caneel loves coaching CEOs, founders, and executive teams, often at high-growth startups from seed stage to stage D. She has helped hundreds of leaders step into their full power, create healthy and authentic relationships with their teams, bring their vision to the world through technology and humanity, and build kickass companies with soul.
Her clients love Caneel's way of listening deeply, seeing what really matters, offering simple and actionable insights, and creating space for them to get clear about what wants to be created and their role in allowing it through. She supports leaders in becoming both more strategic and more authentically powerful, embracing their full ability to influence the culture and presence of those around them.
Caneel's mission in life and work is to positively impact the world, challenging each of us to draw upon our unique gifts to take on the world's most pressing issues. Her three impact priorities are addressing climate change, empowering women, and democratizing access to creative and entrepreneurial opportunities. With fierce intellect, uncanny intuition, a fiery passion for the fully-alive human experience, and irresistible vulnerability, Caneel drives change by coaching, gathering, uniting, and inspiring leaders of all kinds – and igniting their desire to become proactive allies to all of humanity and the planet.
Caneel has discovered it's not just business leaders who benefit from connecting with their authentic selves, finding their Zones of Genius, and living in flow. Finding that peace within ourselves is the first step to creating a more peaceful human experience for everyone. Her podcast experience is designed to bring her formally elite, exclusive coaching to a much broader audience so that everyone can be a more conscious, inspired, and whole leader of their own life – and together, bring meaningful change to the world.
Take your leadership to the next level
Consider me your trusted guide, leading you into the depths of your psyche so you can emerge on the other side, armed with newfound clarity, vision, and awareness. I embark on a unique journey with CEOs like you, accompanying you through the intricate tapestry of your life and towards consciousness and holistic growth.
I'm not, nor do I expect you to be, bound by rigid timelines or a predetermined checklist of steps. Our path forward will evolve as it needs to, changing as necessary with the seasons of your life and career.
Within the space we create, I invite you to embrace the entirety of your being, without judgment or reservation. Imagine a place where your whole self is not only welcomed but celebrated. Here, we explore the depths of your personality and experiences, looking beyond the surface to uncover the patterns and hidden shadows within your life holding you back. I challenge you with thoughtful inquiry to expand your perspectives, unravel self-imposed limitations, and unleash your full potential.
My holistic approach recognizes your life and leadership extend beyond the boardroom. I honor the multifaceted nature of your existence and recognize you are not defined by your role as a CEO or executive. With this in mind, we explore the interconnectedness of your personal and professional life with the understanding that true fulfillment is possible when the different facets of your being are in harmony.
By tending to your physical well-being, emotional intelligence, and relationships, we create a foundation for your sustained growth and resilience. Together, we will integrate practices such as mindfulness, self-care, design thinking, creative work, and intentional communication to support your journey to success.
In our sessions, we cultivate a heightened awareness of the impact you have on yourself, others, and the world around you. With this consciousness, we co-create a roadmap tailored to your unique aspirations and needs by weaving together strategies, breakthroughs, and newfound insights. We push past the edge of your comfort zone and unravel your self-limiting beliefs together, so you can learn how to wield the power of vulnerability and authenticity to create the type of life you most desire.
Ultimately, my purpose as your coach is to empower you to lead a life of purpose, meaning, and impact to help you step into your most authentic and powerful self.
I am here to support you as you claim your place in the world as a visionary CEO and conscious leader. My role is to guide you to your highest potential, expand your mind to the power of conscious leadership, teach you how to integrate your shadows and transcend the limiting patterns holding you back.
Are you ready to embark on this transformative journey together? Let's connect and explore the possibilities.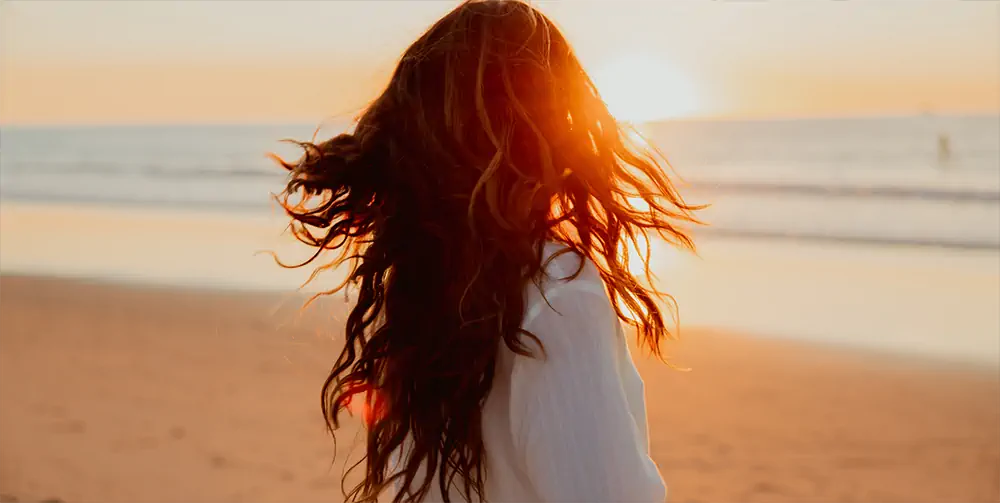 When I was growing up, the notion of becoming an executive coach was not on my radar or part of my carefully planned career trajectory that was supposed to end with me accepting a 'Best Actress' Oscar. Instead, my path to coaching was a winding road, filled with valuable lessons along the way that have shaped my journey and brought me to the place I'm meant to be, here ready to coach you.
After graduating from UCLA in the late 90's, I embarked on my startup career, guiding two different companies through the tumultuous era of the first dot-com explosion. During my second venture, our growth was so rapid that it overwhelmed us with an influx of clients. An unsustainable culture and internal conflicts meant that each new client drove us into deeper crises.
Those were uncertain times, with the emerging ecosystem shrouded in mystery. When the bubble finally burst in the early 2000s, wreaking havoc on the stock market and toppling countless companies, the future was uncertain. Seeking clarity and a chance to create a different future, I decided to apply to the prestigious Berkeley Haas School of Business.
During my pursuit of a Ph.D. in Organizational Behavior, I had the privilege of working with and teaching some of the best of the next generation of tech founders. From Revolution Foods to Indiegogo, I was immersed in a world of bright minds and inspiring ideas.
After completing my Ph.D., I began craving more knowledge. I was hungry for a deep understanding of what truly drives scalable success so I jetted off across the pond to the London School of Economics and began teaching. Ultimately, academia fell short in providing the answers I sought. There was little consensus on how to reliably create, scale, and grow a startup.
Eager to get my boots back on the ground, I left my position as a professor at the London School of Economics and returned to San Francisco, the heart of the tech startup scene, ready to conduct my own private research.
As an executive, I played a pivotal role in leading my third startup, Britely, to its successful acquisition by Groupon. Then something unexpected happened—my inbox began filling up with requests for advice and consultation from other venture-backed founders, visionaries, and executives.
I would leave my flat in Potrero Hill and venture into one of the trendy hipster coffee shops, like the Creamery, Ritual, Sightglass, or FourBarrel, armed with my laptop and set up for the day. My days became a marathon of back-to-back meetings with VCs, founders, and CEO's. It was awesome. Each encounter left me energized, my creativity flowing, knowing that the leaders I met left our discussions with newfound clarity, empowerment, and passion.
It was this transformative experience that led me to establish Kickass Enterprises, a startup growth consulting company. In 2015, I brought my practice back to my hometown of Los Angeles, to the emerging Silicon Beach startup ecosystem.
During a period of reflection, I made a profound realization—the secret had been right in front of me all along. As I worked with leaders to help them become better, more authentic versions of themselves, I witnessed their businesses soar with sustainable growth. Their inner work impacted their outer world and their companies reached alignment and flow. I came to realize great work was not just a business journey but a spiritual one requiring a holistic approach. The initial shift for them wasn't external but internal.
It became clear my truest gift, my Zone of Genius, lay in acting as a mirror and guide, encouraging leaders to embark on personal growth journeys that inevitably translated into professional growth. I was a CEO coach, a realization that had long evaded me,
With my unique background in academia, executive and startup experiences, and intuition, I possess the ability to bring a leader's hidden talents and powerful creativity into the light of day.
While strategies and tactics are undoubtedly crucial for company scalability, it is the deep personal transformation of leaders that truly moves the needle in all aspects of a business. It is through this transformation that iconic companies capable of changing the world are born.
You don't need more data, more consulting, more ideas, or more strategy. In fact, you don't "need" anything at all – except more time and the ability to get more out of the resources that you already have.
And an unbiased, supportive, skillful ear to help you quickly arrive at solutions that allow you to grow beyond the limitations of today.
That's where I come in.
Today, I collaborate with partner coaches, facilitators, trainers, and culture builders to transform organizations and the leaders who guide them. I work with mission-driven visionary CEOs every day who are working on humanity's most pressing issues and changing the world. Together, we work to unleash the full power of their vision and bring it to reality on a grand scale.
What do you envision? What if you could make that a reality?
I'm ready when you are.
Book Description + CTA
Coming late 2023