"Caneel has helped me find and own my power, and in doing so transformed my own performance and the way I lead. She has an uncanny ability to pinpoint when and how I'm holding myself back. She's armed me with the tools and practice to break through those barriers, and I feel more confident dealing with difficult situations and change. But more than that, I truly am a more whole person in and out of work because of our coaching together."

Helen (Lee) Kupp, Leading Business Strategy, Slack
"An executive is only a part of who I am. I am also many other things. I am a family person, a friend, an aunt, an athlete, an adventurer, a traveler, a napper and many other things. Caneel is a person coach. Her tactics, advice and methods allow me to be the best of myself in all of the areas that matter to me."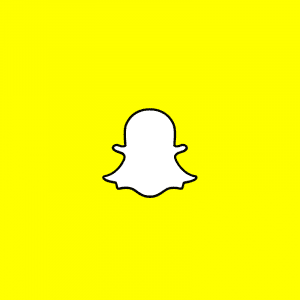 Jeremi Gorman, Chief Business Officer, Snap Inc
"Our executive team offsite with Caneel was the most productive day we've ever had together as a team. It will have such an amazing impact on how we go forward as leaders individually and together."
Ariel Kaye, Founder & CEO, Parachute Home
"Caneel has helped me become a leader of leaders. I was overwhelmed overseeing a company that scaled as quickly as ZappRx. I was a young founder and first time C.E.O. managing a seasoned, older Executive team. It was mission critical for me to grow at an exponential rate."
Zoe Barry, CEO, ZappRx 
"Caneel brings both the intellectual firepower and emotional mastery needed to transform the performance of your high caliber team. Caneel helped me find my own authentic style of leadership, which improved my performance, my relationships and how happy I felt every day."
Toni Moyes, COO, Montoux

"Investing in my co-founder relationship, facilitated by Caneel, has meant everything. I was having difficulties managing that, on top of growing our business. I feel substantially more equipped to tackle the challenges ahead, and credit saving our cofounder "marriage" to Caneel."

Tim Ellis, Co-Founder and CEO, Relativity
"The cofounder team offsite we did with Caneel is the best money we've ever spent!"
Prophet Walker, Founder and CEO, Upwell Real Estate
"We were struggling with cultural problems associated with growing quickly. Caneel helped us to streamline and strengthen our organization but more importantly helped us change very quickly to a culture that valued and accepted accountability and cultivated world class leaders."
Steve Raymond, CEO, 8i
"Before working with Caneel I felt like life happened to me. Now I feel more at home in myself and confident that I can work through challenges. You should work with Caneel if you appreciate straightforward feedback and are open to working through deeper personal challenges."
Sam Baker, COO, Wunder Carpool
"I'm eternally grateful for this learning... it's been truly life changing both on a 
professional as well as personal level. Caneel and I worked through a lot of stories I have about identity and being a leader, 
and were able to gain better insights into my strengths but also blind spots. Partnering with Caneel also helped me look at fresh patterns 
and new ways of relating to other team members."
Cassandra LeVan, Managing Director, Brainjolt
"The best thing about working with Caneel is that she has intellectual and intuitive sides. She helped us navigate where we were stuck and get clarity on our direction. She brings a kind of expertise that is completely different than what we are good at."
Shannon Phillip, Founder, Shinebright