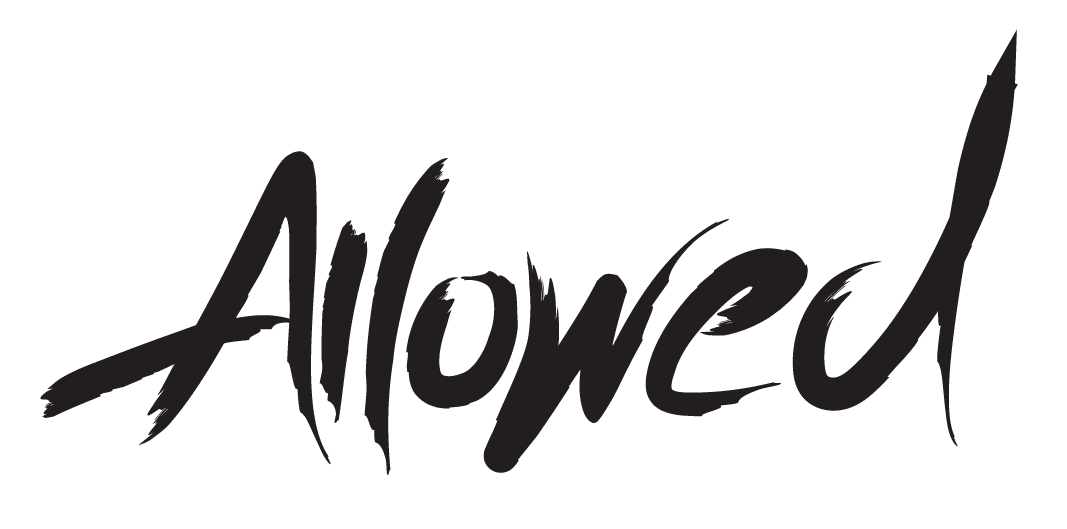 Episode #51: How to Design Your Career to Fit Your Life with Noa & Kim of Kahilla
Caneel Joyce:
Welcome, you are listening to Allowed and I am your host, Caneel Joyce. This week we have an episode to share with you that is going to inspire you so much to design the business and leadership lifestyle of your dreams. Regardless of what you do with most of your day, you are a leader in your own right. We lead in our home lives. We lead in our work lives. We lead in our personal lives. And guess what, it's all one big same life. We are whole humans who have whole lives, but often when we make choices about how to spend our time, how to design our working relationships, how to lead in any area of our lives we neglect certain parts of ourselves.
Today, I'm bringing on two guests who happen to be dear friends of mine. And I have seen firsthand their own personal evolutions as well as the very rapid growth and explosion and evolution of their business, Kahilla, Noa Ries and Kim Havens are two co-founders who have found a way to lead together that supports each of them in their whole beings, as well as supports their whole families, and in turn is building a thriving business, and community of women around the world. I think you're going to find a lot of inspiration from the specific decisions they've made and the specific, very commonplace leadership advice they have chosen to ignore. The advice that did not work for them or serve them.
These two women are deeply in touch with their own instincts. A lot of which, I believe, is served by their history doing a lot of outdoorsy sports. And I cannot even begin to tell you how much I can not keep up with these two on the slopes. I'm so excited to have them here today. I think you're going to get a lot out of this episode, and I want to invite you as you're listening to ask yourself, what's the tweak that I want to make, that this can be an example of for me? How might I find areas where I've actually said yes to some stuff I didn't have a whole body yes to? Can I get more creative to find that win for all solution in my own jobs, my own roles in life? Welcome to the show, Noa Reis and Kim Havens.
Kim Havens:
Thanks for having us.
Caneel Joyce:
Well, this time when we're meeting, we're not hiking, we're not camping, and we're not skiing, which are things that we have done together many times. And we're so lucky to get to do that. Today, we are chatting, and I'm so excited for you to tell our audience about the choices that you've made, how it all works for you. But first maybe you could share a little bit about your organization, and how it came into being.
Noa Ries:
So, our company, Kahilla as you very eloquently mentioned, we are an online executive women's network, and we provide curated content, coaching, and community with like-hearted peers, like minded peers for women on the rise. So, middle management right through to executive vice presidents. Really looking to help women step up and show up as their wholest, fullest selves, through learning and leadership development.
Caneel Joyce:
I'm all about it. I was fortunate to get to be a part of a few of the events. And what's been really neat over the last two years, I guess, is seeing the evolution of your idea, this vision that you had and how much it's changed in a very short amount of time as you've learned. And of course the world changed around you. Where did this begin and where is it now, and how's it different?
Kim Havens:
Well, you indicated earlier, but Noa and I started this business only two years ago, and we come from super different career backgrounds. So, very quickly on mine, my background was in commercial real estate development. And what I found was a very male dominated world. I was often the only woman physically at the table in many meetings, most meetings. And so, I quickly was searching for, what are the organizations? Who are the people I need to meet? Where are the women? There are some, but how do I get to know them? So, through my career, I spent a lot of time seeking, finding, connecting with other women in the profession, and then trying to do that for other women who are also coming up.
And fast forward, one of the things that I heard a lot. I ran a women's organization specific to commercial real estate in San Francisco. And what I ran into a lot there was amazing women who were totally overqualified for their positions. They were really good box checkers, and they kept checking more boxes. And so, I started to… I was like, "Gosh, but you should have a bigger job. The guy down the hall from you just he put in the ask. He asked for the job. He asked for that project. He asked for a raise." I was really frustrated continuing to hear, "I just need one more year, or I need this degree." So, the combination of seeking women to learn from, and network, and be sponsored, and mentored by, and doing the same for others with wanting to encourage and challenge women is where I was when I met Noa. I'll let her tell about her path to where our meeting.
Noa Ries:
So, Kim and I actually met throughout eldest daughters being in kindergarten together, which is where all wonderful business partnerships should begin. We connected immediately with this kindred spirit of we were both really driven ambitious women, but also committed to showing up in our personal lives for our family. And that was a really unique part of our connection. And in my career, most of my career has been in the entrepreneurial world. Most recently before this as a founder of a women's activewear company. I founded that and ran it for about five years, and I made a decision to exit the business because I was really unhappy, incredibly unfulfilled. And in that process, it was a really painful decision because I had investors. I had a lot of stakeholders and a team, and it was a painful decision and I felt incredibly isolated.
I didn't have a network of women who could help me navigate how to go through that process of the exit, and spend a lot of time on a Google rabbit hole, which just doesn't really lead to very many green pastures. I realized, gosh, there's got to be a way to connect women to each other to be able to support one another through challenges, but also celebrate each other through accomplishments. And another real epiphany for me was that I made this choice to exit a business that I had founded. And I also was really driven by how do we empower women to really own their choices. Whether that is staying at home and being a stay-at-home mother or having a career or having the choice to not have children. All these choices that women have the ability to make, how do we empower women to really get in the driver's seat, not be in the passenger seat of how did I end up here, but being in the driver's seat.
And so, Kim and I started connecting and as we've shared, we had very different careers, but we were both really driven by empowering women to get in the driver's seat, and empowering women to step up and show up in whatever their choices may lead to. And so, two years ago we launched the business and initially it was a B2C platform and it was, as we were testing the concept, we did a whole bunch of in-person events, but always the goal was how do we have as big of an impact as possible? And so, that was, it's got to be digital for us. And so, the goal was always to really build this big community because we connected with women in both of our networks. You can hear from my accent, I'm Australian. And when we tested this hypothesis of would women be interested in what we were building? We got a resounding hell yes from women around the world. And we realized, well, we're not the only ones who feel like this.
We're established in our careers. We're established in our relationships. We already know perfect doesn't exist. We already know work-life balance doesn't exist, and yet we're striving for more. And so, when we realized that we figured it had to be digital. And so, initially started as B2C and in-person, and then over the last year, actually in 2020, we fully moved to B2B, and digital. And thankfully that happened before the COVID hit. So, we were well-placed, which was really serendipitous.
Caneel Joyce:
Thank goodness. It's been really amazing to get to attend some of your events and meet a lot of the people that are in your community. What I really appreciate about it is the tone with which you hold this whole entire conversation is really one that is not seeing women as victims, but it has that challenger energy that we talk about a lot on this podcast around, I believe more possible. And my answer to your complaint of it's not possible is no, and bring it, bring it forth. Some of your earlier events even included doing outdoor adventure type things that were physically challenging. And also you could opt out if you wanted to, which I chose to do one time. And so, I really have appreciated that. I've also experienced it as who both of you both are as people in your private lives. I'm wondering if any of that is related to what you've learned about your own unique zones of genius. Do you feel you've identified your zone of genius? Have you discovered what it is? And where does challenge fit in there?
Kim Havens:
Yeah. It's a great question. We do talk. We bring this up all the time. We talk about it. I don't know if I've actually found and labeled my exact zone of genius. There is something about… I mean, as you said, this idea of when we first started, and we're specifically doing things, a lot of things in-person, the connection of the challenging and connecting mind, body together. So challenging somebody to whatever your level is, as you mentioned, like in an outdoor. If we were doing an outdoor event, whatever that thing is, it's just a little bit harder than you're used to doing, pushing yourself to do that because that's where the growth happens or mentally or taking on a project at work, same thing where you're like, "Oh, I feel really out of my comfort zone." So, that doesn't get to what my zone of genius is, but it is a space that I personally like to play in where I find maybe there's something there where I find myself in real flow when I'm really pushing myself hard.
Caneel Joyce:
I remember right around when I first met you, you were about to leave on a year around the world trip to go fly fishing and climbing mountains. And [crosstalk 00:14:46].
Kim Havens:
I would say maybe my zone of genius is throwing into things that I do not know… There's an, it's unknown. And it's actually, it is where I'm very happy playing, living in like, I don't know what the path is going to be. I find it very exciting, and interesting because anything is possible. When you're like, there's so many options that anything really could happen. It's what can I create out of this space that I think I find exciting, and who might I meet on this path and journey right now, and what that I can't even predict might happen. That's exciting to me.
Caneel Joyce:
Oh, so much that curiosity in that.
Kim Havens:
Yeah.
Caneel Joyce:
Noa, how on the same page are you on this?
Noa Ries:
Very. And I would say, I also don't think I've yet labeled or articulated my specific zone of genius, but I know that when I feel most in flow, it's this sense of curiosity, being a student, connecting with, having conversations like this time flies for me. And then I also love pushing myself outside my comfort zone as well, and the unknown [crosstalk 00:15:58]. Yeah, go ahead.
Kim Havens:
Not to interrupt you, but just as we're talking right here and thinking out loud is we've both done a ton of travel in our lives. We've both lived in multiple places. Neither of us live in our hometown today or anywhere near where we grew up, and actually in a very, very different environment too. So, there's a lot of, we both, I think, enjoy that change that happens.
Noa Ries:
Yeah. I would say we also both like to color outside the lines. We both hate being put in boxes, and yeah, that's an interesting dynamic between the two of us that we don't like to stay in one lane. We don't like to be labeled as only one thing. We both have really grown comfortable with being multi-hyphenates, this, this, this, and this rather than just one thing. And I think so many of the women we speak to and admire are also multi-hyphenate and they bring so much to what they do because of all this additional parts of their identity, which is fascinating. But I think because we are founders of a small business, we have a really small team, but it's a fast growing startup. We don't yet really have the luxury of completely operating in our zone of genius because we have to do everything that the business requires. But I think we're also both really good at zooming out and looking at the big picture, and then coming back down, and getting super granular on what is the details. Okay, what do we need to do to get it done?
Caneel Joyce:
Yes, the… So, I've seen you two in action. I know what that sound indicates. And so, there's so many things about how you lead together. How both of you leave together that I just love, and appreciate, and I find so inspiring, and one of them is decision-making. Can you talk about how you make decisions? How you make decisions together? How is it related to this more… You could even call it like a genius space that you both like to be in, even if it's not… You may not have a few activities only that you'd like to do, but I feel like there's something about the way that you two make decisions together that supports both of you being in that flowy space of I'm tackling the unknown. I'm being challenged. I'm throwing myself right in. So, I'd love you to just talk about that, that decision making piece.
Kim Havens:
Well, first I will say, when we have big decisions to make we go for a walk or a hike. We always move to have those conversations. We both need the expansiveness, the visual expansion of being outside, and just being able to see far. As well as we know there's that mind, body connection, again, of getting your energy moving. And when that happens, my brain just turns on. We have the most amazing conversations, and we'll go through that whole range of like, "Okay, here's the big picture. Here are a whole bunch of options. Wait." And then the other person will be like, "Wait, here's a whole different side of options that I see." Because that's the thing, we're actually pretty different, but we both feel like we live in this space of we can be in the big picture as Noa is saying, but dive deep, and so we… But we have different lenses, and so the way we flow together is really this incredible back and forth dialogue while walking. That's where we are in our big thinking creative process typically. Noa, you want to add to that?
Caneel Joyce:
Does it slow you down? Does it make it more time-consuming? There's some pushback I've heard from leaders about, like you guys got to get out and walk this out, and then there's, "Oh, we've got so much to do. We've got to stay in the office. This 15 minute meeting." So, yeah. Where does efficiency play in?
Noa Ries:
It definitely does not slow us down. I think if anything, it helps our pace because we both make decisions really fast, and execute really quickly. And so, but that said, it might be like 6:00 AM that we… That's the time that we can fit in to do a hike or a run. And there's also something about not making eye contact, moving and not making eye contact that allows them to have really honest, big conversations. Like, what about this? What about this? And that could happen. That could happen. And then by the time we get like eight tenths of the way through the journey, we're like, okay, and then here's the three things that we… You do this, I'll do this. Yup. Okay. Go team. And it's like a coach. We've coached each other on like, here's the plays, and here's what we're doing.
And then there's also just, it doesn't work, who cares? Move on. We both hold ourselves to a very high standards though, which I think is a really unique part of our partnership because we make decisions really quickly. We execute very quickly. We both operate at a very fast speed, but yeah, we're both very self-critical, and hold ourselves to a very high standard. And that helps in that pace over perfection thing because neither of us would tolerate sloppiness or mediocrity.
Kim Havens:
I'd say we're both probably reformed perfectionist. And so, we can definitely see like, "Oh, we could make this 100%." But also what is perfection? Like what's… And so, we know and have realized through our own lives that, that is not the most valuable. And to us actually, that forward movement is so critical, especially in a small business. We have to move fast, and we can criticize ourselves and we do. We'll be like, "Oh, I should have just read that one more time before I hit send." But the reality is it rarely comes back to bite us, and moving fast has much better positive impact than moving slowly, and perfectly is what we found.
Caneel Joyce:
Is there a particular decision you can remember making that was especially difficult or challenging?
Noa Ries:
We have a rule between us… So you can see, we make, everything is 50/50. We make old decisions 50/50. We collaborate on everything. And that was a decision that we made. We tried to stay in one lane, and it didn't work for a lot of reasons. We were both miserable, and also the output totally dipped, and the quality totally dipped. But we now have a rule that if one of us, or both of us are not 100% about the, yeah, let's just do it, kind of decision we'll sleep on it. [crosstalk 00:22:25]. Let's just wait, revisit. Something's not quite right about this. Let's wait. And then we'll come back tomorrow and we'll be, "Oh, we missed this part of it. Or maybe we need to think about it differently." And so that's how we make big decisions.
Caneel Joyce:
You both want to have a whole body yes before you move forward on something big.
Kim Havens:
Yes.
Noa Ries:
Yep.
Kim Havens:
That's correct. We definitely do that. And again, we might do that walk, hash it out. Both feel like I'm not… or one of us might be like, "I'm just not there yet." And then we sleep on it, and then we've pretty much always the next day been like, okay, if you're so not 100% there then we're not going to do it. It's okay. We move on from that. And that's worked really well for us. I will say a hard decision a year ago we were supposed to have an in-person retreat just as an example. It would have been amazingly. We had experts coming in from all over. And we realized we had to pivot our business, and we needed to make some massive changes. And the reality was we are such a… We were even a smaller team then that we had to cancel. We had to cancel the event. We had to refund people. We had to let down our experts because it would actually, by doing that, we had the chance of transforming the company, and surviving and growing.
Otherwise, we probably would have had a wonderful event, but the likelihood is we may have been shut down after that. And that was one of those viscerally painful decisions that we had to go through. And then we had to be like, "Okay, you call her, and I'll call her," and have every single personal conversation to explain what was going on, and why we had to make this decision and why we did. And that was a full on together decision of the same thing. It took us a couple of days to get there, and be like, "This is it. We know it in our gut this is our right decision even though it is a horrible, painful thing to do." And we're so… As soon as we did it we were like, "That was 100% the right decision." And we got such good support from the people we had to let down who were like, "We get it. Thanks for being honest."
Caneel Joyce:
I'd love to get into this one more. It's such a good example that you can have a whole body yes, and still have a lot of strong emotions. You can still feel the sadness of grieving the thing that's not going to happen anymore, that you thought was going to happen and grieving of, whatever impact that has on others. And you can still feel scared. But you know when your energy is freed up by the decision, like yeah, that whole body yes I can trust it. And what I'm hearing is more, you didn't have a whole body yes to doing the event anymore. It wasn't like, it was a full stop no. Of course, you would have loved to do both I'm sure. But it was a high integrity decision that was in line with your bigger commitments that you had a big whole body yes to, and then some things are details and they can change.
Noa Ries:
Yeah. I would also add to that, I think because we make every decision together, I would say I get us to zero to 180 degrees, and Kim is 181 to 360 degrees. And so, we can, [inaudible 00:25:47] is not feeling right. And Kim's like, "I know. I'm feeling the same." And we can hash it out, and get this augmented 360 degree perspective that if there was only one of us, we would never see the whole picture, and it enabled us to then make decisions fast, execute fast because we can trust each other. She's got my back, I've got her back. We're going to make decisions constantly for the betterment of the business. And if one of us is key about something, the other one will generally help get that full perspective on what's at stake or what the decision needs to be that we just couldn't do if we had just one of us.
Caneel Joyce:
Yeah. It's so counter to a lot of the traditional advice that I'm guessing you have received from various advisors to have very clearly defined roles, separate swim lanes, not double duty on decisions. "You don't need to." And there's this story in the world of business rhetoric that separate is better. Separate is more efficient. Now, I'm maybe drawing conjectures here, connections that are not there, but I make up a story that there's something really uniquely feminine about the way that you lead together. We don't have enough examples of how to lead as a woman in a way that is in support of us and our full lives and our full selves. I think we have a lot of examples, frankly of men leading, and fewer women to turn to, which is beautiful because it's the very reason why you created your organization. And then you're this walking embodiment of the change you want to see.
Kim Havens:
We're trying to be, yes.
Caneel Joyce:
I'd love to learn about the maybe bigger picture that your work together has nested within, which is your whole lives. How is it that your leadership shows up in the rest of your life? Is there a relationship between how you've designed your business, and what your personal lives are like?
Noa Ries:
Definitely.
Kim Havens:
Yeah.
Noa Ries:
It was funny before we started the business, we sat down and we hashed out because we were friends first. We hashed out an operating agreement of what was really important to each of us. What each of our values were, what were non-negotiables because we wanted to put everything on the table to protect the friendship as well. And it was really clear that we were both committed to being mothers. We were both committed to being wives. We were both committed to being whole humans, and that the business was fueling our soul because we love what we get to create in this business, but it wasn't our whole beings. It was a part of it, and that very clear understanding of, if my kids need me, I'm going. If Kim's kids need her, she's going. And so, that might mean on 11:00 AM on a Thursday we got to go do something at the school. I had never had that mutual respect and understanding in business partnerships before.
Caneel Joyce:
What's the… How has it changed the way that you relate to yourself as a mother, and a wife?
Noa Ries:
I think I have gotten so much better at dealing with mother's guilt because I feel like my… Especially through COVID now that my kids are physically seeing me work, I feel proud. And I know that they feel proud because they get to see me create a vision, and work really hard. And their dad works really hard, but they get to see the labor, not just the fruits of the labor.
Caneel Joyce:
How about you, Kim?
Kim Havens:
Yeah. I mean, similarly just wanted to… So, before starting this, before this whole new chapter I had a nanny that worked 60 hours a week. So, I was working in an office super intensely most of the time. I had gotten to a place where I had some pretty good flexibility because I had earned it, but then I switched. This was because I switched jobs, companies, and I thought I had negotiated everything, including that flexibility. And what I learned is that wasn't true. Then that was really hard when I realized… I was like, "Wow." But I asked, it's in writing, but the reality is, I also wasn't willing to stop that job, and put that on hold. But I knew that wasn't a happy place for me. And so, starting this, starting Kahilla when we really sat down and hashed through that, I was like, "I want to make sure I set the right boundaries for myself so that I…" Because I do want to be with my kids. I do want to see them, and my husband, and have relationships with all of them.
So I don't find myself alone because that's not fun for me. And yeah. So just setting all of those parameters and then really being thoughtful and being like, "No, this is fine." I am going to say no, and I'm going to say, "I've got to go to this thing at school." And I'm going to make sure that I always support Noa and any of our other team members that have the same thing. Like they've got a personal thing they need to go deal with or they want to, and they've asked for that time, to respect that and be like, "I've got to be both the model and also encourage everybody else to have a life."
We can get… The reality is most people are… I would say what I learned through my career is you want to work smarter, not harder. So, learning to be super efficient. And I think that's something that also happens a lot with working moms is realizing like, "Whoa, what do I actually need to get done?" And everything else starts to fall to the wayside. It's like, "Here are my big priorities in life." And then because of that, these are things I need to get done each week, day, month, whatever that might be.
And it really just gives you this laser focus, but you have to be okay to say like, "I'm okay for now dropping these things." And again, letting go of the guilt of, I can't do that now, but maybe I'll do that later if it's a priority, but today that's not the highest priority. [crosstalk 00:32:16]. So, yeah, really being thoughtful about building the whole life to fit into starting… Because a lot of people you hear, you've got a startup, you're working 24 hours a day, seven days a week. We work really hard, but we work really efficiently so that we don't have to be those people because that just sets you up for burnout.
Caneel Joyce:
Have you been burnt out before?
Noa Ries:
I also… Definitely.
Kim Havens:
Definitely. Completely.
Noa Ries:
Oh my God. And we now recognize the symptoms in ourselves. And so, we both want to show up to be the best versions of ourselves for our company. And so, if we're feeling burnt out, neither of us will speak to each other on the weekend because we've just, I've got to plug myself back into the wall. I need to not talk to any… Whatever that looks like for both of us. Because we want to be as efficient as possible when we're at work. And we were very disciplined about what are the big things we've got to get done this week? What do we either need to delegate or eliminate in order for us to then be efficient, and then be with our families?
We're also very disciplined on the weekends of, if we do catch up because we're friends, we don't talk about work. One of us will be like, "Can I just tell you one work thing?" We ask for permission from the other person so that, work is work, and we can then life is life. What that, and I really appreciate is that that enables us to come to the office, whatever the office looks like these days, but come to work renewed, refreshed, and energized, and full of ideas. Because otherwise, if work is 100% of your life, you will burn out, and we've both burned out, and you stop seeing the forest from the tree.
Caneel Joyce:
Yes. That downtime is so key for our creativity and making decisions. I think early in our careers we often buy into this story that we should be able to keep working nonstop all the time, and that we shouldn't need any downtime. But I think it's just truly, I don't think there's a lot of knowledge and awareness around how critical that unplugging is. Not because we're weak or we just need the rest even, but it's truly like, this is a key piece of the creative process and our brains need that time and space. And it's going to work in the background and come out with something way better than it could if we were working on it the whole entire time.
Noa Ries:
Yap.
Kim Havens:
Completely agree.
Caneel Joyce:
One of the-
Noa Ries:
I think also, I was going to add to that. We don't subscribe to the idea that work just happens at work. Sometimes because we're both committed and our flowy time happens learning and being curious, we both make an effort to listen to podcasts, read… We're trying to augment our perspective from as many different sources as possible, but that also takes time. And so, it's really important that we do have time to be reading and learning and just keeping our antennas up so that we can come to the business with the most creative ideas and the most refreshing ideas.
Caneel Joyce:
Yeah. Okay. So, what I want To just underscore for our listeners here, especially those of you who may be parents, who may be feeling like something's a little off, or those who want to be parents someday that it is actually really beneficial to listen to all of those instincts and that it is very possible, but so seldom practiced to design your leadership in a way that serves the whole, and the whole part of you, that's going to guide you to the thing that will be most successful. I mean, these two amazing women, their organization has grown so quickly, and they're working with top named companies, extremely influential, world class C-suite leaders, and are in very, very high demand. What they've put together in a short amount of time is incredible. So please don't let anybody tell you who has not tried it before that you can't design it the way you want to because it needs to look this one certain way that it looked in 1950 when men were in charge of everything. It does not need to be that way.
So, give yourself the freedom and space to start from scratch and say, "How would I want it?" Like the two of you did. I sat down, what's important to me? What are the agreements I want to put in place to make this whole entire thing all whole body yes for me? And continually coming back and like, is this working? Is this working? Is this really? We can keep renegotiating like that. Just want to give everyone, please, that challenge to do that for yourselves. In our last few minutes together, I'm hoping that we could turn to a personal topic. One of the challenges of parenting while running a company is for those of us who are so fortunate, we are co-parenting. We have a partner, a spouse, another human adult, who we are trading off and co-leading our own families with. And often they have careers. And in our cases, all three of our husbands have careers, any advice for us? How do you make it work? What are the challenges?
Kim Havens:
First of all, there's no right answer, and no, it gets messy. So, that's… I feel like it's constantly evolving. But for me, I would say it's communication, right? Just like with Noa and any business partner that you have really laying down the foundations. If you haven't done it already at the beginning of your marriage, if you're married or relationship, I highly recommend. Even if you… So, if you didn't do it, it's okay. You can do it anytime. You got to sit down and have that discussion. That really hard discussion of like, this is what I really want, and this is what I really need, and what do you really want and really need? And let's see how that fits together because I think that's where people stumble is the lack of communication and honestly explaining.
So, first that means you've got to figure out what you want too. Figure that out and then be really honest about it, which can be very difficult and then figure out how you do that together. How everybody can win together. And because without that, it will… The stress of any job, but definitely of starting your own business, it will crumble, right? So, you have to have a good foundation. So, to me, it was first starting with communication, and then continuing to communicate constantly.
Caneel Joyce:
That's great advice. I love that. Looking for the win for all, and it can be really hard even to be honest with yourself. Once you discover what you want and need. Okay. Now, if I'm honest with myself, I may need to stand for this, and how important that is, Noa.
Noa Ries:
I would add to that. You mentioned renegotiating constantly, and Kim and I do that between the two of us of, "Oh, this doesn't feel like it's working anymore." What is our week? Let's redesign our week. Something's not right here. And so, we'll spend some time thinking, "Okay, well, let's design our time this way." And then, I think with, our partners and our children, even, it's just learning to be confident, really. They're not mind readers. And that's something that I've really taken to heart this year is my husband's not a mind reader. My kids are not a mind reader. And so, I am working a lot of the time, and in creative times. And so if I need to explicitly tell my kids from this hour to this hour I'm on a video call, and you cannot come in. And I have a sign that I've had drawn and put outside because they… But I have to be explicit or really saying to my husband, "Could you make dinner on this night?" So, I've had to get confident, and comfortable being very explicit with what I need. Somebody is about to open the door.
Caneel Joyce:
There you go.
Kim Havens:
We try, we keep trying. And yeah.
Noa Ries:
Sometimes it works well, and other times…
Kim Havens:
It doesn't.
Noa Ries:
But I also watch my language with my kids, and I really try to avoid using language I have to work. I explain to them, I get to work. So they know I love what I do. It's a part of who I am. And mum working means mom is better at being a mom. And everybody knows that. My husband knows that, and my kids know that.
Caneel Joyce:
We too use the above the line language. It does make a huge difference, I think. The little messages we're sending them.
Noa Ries:
Totally.
Caneel Joyce:
Well, now I'm insanely curious about what our husbands would have said about the answer to that question, and maybe that's time for another podcast.
Noa Ries:
Yes.
Caneel Joyce:
Kahilla actually also has an amazing podcast of their own, and if our listeners would like to find out more about that and perhaps even how to join the live audience, can you let us know, how should they follow your podcast?
Kim Havens:
You can find the Kahilla podcast, which is called Conversations at Basecamp anywhere where you get your, where you listen to podcasts, and join us there. And you can also reach out at info@kahilla.com.
Caneel Joyce:
Fantastic. And I was so fortunate to be invited as a guest on Conversations at Basecamp. And next week on this podcast, we will be re-airing that episode. So, you can stay right here, subscribe to this show, and you can check out the conversation I had with Noa and Kim of Kahilla, the live workshop I did around how to ask for and get what you want. So please notice that. It's kind of different content than I normally discuss here. We talk about negotiation strategies. We talk about ways to build your confidence if you're trying to change something in your life, and in your career. So, please check that out. Thanks again for having me there. And thank you so much again for your wisdom.
Noa Ries:
Thank you.
Kim Havens:
Thank you.
Noa Ries:
This has been such an enjoyable conversation. Thanks for your time.
Caneel Joyce:
I am excited to hear about how some of you listeners are going to make choices that may be a little bit different after today. Perhaps you had a realization about a way that you actually want it to be different from how it is. If so, please drop us a note, tag us on social media, and we'll be looking forward to hearing how you update your reality. So continue to lead fearlessly and we will see you next week.