#56: Complete Design Thinking Crash Course with Luke Entrup
HIGHLIGHTS FROM THIS EPISODE
True breakthroughs come, not just in whatever your innovation is or whatever it is that you're designing, but breakthroughs come in this internal opening of yourself when you're most interested in how to serve and how to best understand your users. Today, I'm offering you a special skill-building series training that I actually developed for a client and it is covering design thinking. 
Design thinking is a powerhouse of a skill that can be applied to any situation where there is a problem to solve. This skill is especially important to me because it's really where I cut my teeth as a facilitator and coach, and also because it is where I discovered that no matter what tasks you're working on, the work is always the inner work. 
This training is also available to you as a whole series of videos that I developed with my colleague, Luke Entrup, partner in Evolution, who you met in Episode #2 of Allowed where we focused on shadow. 
Design Thinking is a team-oriented skill, so I encourage you to share this with your teams and colleagues.
Become a Member of the Allowed Academy
Receive a special Founding Member rate: $9.99 per month.
Are you looking to shift your life to experience more joy? Are you curious about your Zone of Genius? Do you want to dig deeper into the principles of Conscious Leadership? This is your opportunity to transform the way you live.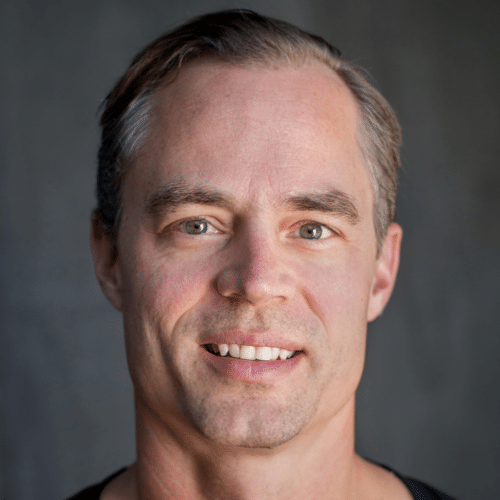 Luke Entrup is an executive coach and partner in Evolution and he is a certified Shadow Work coach and trainer. He's one of the top experts in shadow.
Using a proprietary blend of insight, zen wisdom, and "jet fuel," Luke's clients learn how to develop their personal brand of leadership and influence. Drawing on his nearly decade of experience as a healthcare executive he has worked with companies at various phases of growth including many early stage startups and larger high-growth companies such as Dropbox, Slack, and Pure Storage.
As a social entrepreneur he has co-founded several organizations committed to leadership development and global sustainability, including Vida Autentica and Beyond The Machine. He is a regular public speaker on the topic of building a culture of innovation and how to evolve business through human-centered design.
Luke holds degrees from Tulane University and Naropa University. Luke has been practicing and teaching meditation for the past two decades and he is a certified facilitator with Shadow Work Seminars®.
The Ultimate Guide to Finding the Best Coach (Free E-book)
A free, comprehensive workbook to help you figure out if you or an employee needs coaching, is coachable, what kind of coaching is needed, and also to guide you through the coach search process with worksheets to track and set yourself up for success when working with a coach. Plus, stats you can share with your manager or community that support and give evidence of why coaching is important.
Are you subscribed to Allowed: Conscious Leadership and Personal Growth?
If you're not, be sure and do that today. I don't want you to miss an episode or bonus, and if you aren't subscribed, there's a good chance you'll miss out on those. Click here to subscribe in iTunes!
It would also really help me out if you would take a minute to leave a rating and review over on iTunes, so I can broaden my reach and my ability to help others. It's really easy too! Just click here to review, select "Ratings and Reviews" and "Write a Review" and let me know what your favorite topic we cover is, and what your favorite part of the show is.
I'd love your feedback on topics you're interested in for future episodes, and love hearing your overall thoughts on the show. Thank you!
Keep Up-to-Date with the Latest Episodes:
Links & More Mentioned in this Episode