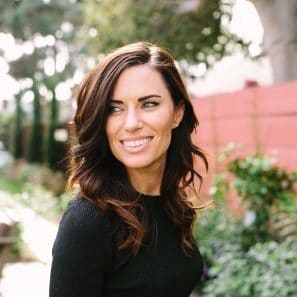 I'm a social scientist who helps people break out of the invisible traps and make whole-life changes easily and naturally. 
You May Be Leaving Options On the Table – Boost Your Asking Power to Increase Your Possibilities 
Are you asking for what you really want or only asking for what you think you can get?
You may be leaving possibilities on the table: money, dreams, promotions, and opportunities you didn't even think were options.
Maybe you are already making courageous asks and getting yes's. But consider this, if you are always getting a yes then could you have gotten more?
Discover the inside secrets that auctioneer's use to get the 'yes' you never knew you could ask for and achieve. In my podcast episode, How to Ask Like an Auctioneer, Dia Bondi, coach, catalyst, and creator of Ask Like an Auctioneer, joins me to share how she helps you to wake up your own superpowers, awaken your own audacity and learn how to Ask like an Auctioneer.
Stop leaving options on the table and start getting yes's beyond what you expect. Limitless possibilities await if you ask like an auctioneer.
Ask Like An Auctioneer is Dia Bondi's project aimed at helping a million women ask for more and get it using the mental model, tools, and frameworks from the world of auctioneering.
Dia has some special offerings for the Allowed podcast listeners: 
You can reach out to her and book the keynote or the two-hour workshop. She is also so happy to come to organizations and events to bring this kind of content to audiences as far and wide. More more info visit her website, diabondi.com.
For listeners who are interested in using Dia's teachings in your own lives, you can get on Dia's mailing list by texting the word Impact to the number 66866 or just going to asklikeanauctioneer.com, or to diobandi.com, and jump on the mailing list there.
The mailing list perks: 
When Dia's new book is released, you'll have early access to that and to everything that goes with it.
Dia doesn't do any one-on-one coaching around her Ask Like an Auctioneer work. However, periodically, once ver quarter she will hold 10 to 12 jumpstart sessions for people on her mailing list. These are 30-minute one-on-one sessions to jumpstart the next big ask you might have in your career, or to figure out what is an ask you're not seeing that you could make to help you reach your goals faster.
Links & more
mentioned in this episode